Product Description
Product: BeefEater BUGG Trolley – Small
The BeefEater BUGG Trolley is a professional and user friendly trolley which is designed to be compatible for use with the BeefEater BUGG. This barbecue trolley is compact and lightweight which promotes high storage properties and transportation to different locations. It also features room for holding a 9kg/20lb gas bottle and is perfect for providing optimal stability with its automatic in-use locking wheels which keeps the barbecue in one place always when in operation.
Barbecue Model: BeefEater BUGG Small ONLY! (Either Gas or Solid Fuel Models)
As a BeefEater Specialist dealer, BBQ's and Outdoor stock the full range of genuine BeefEater Accessories for the Bugg, Discovery, Signature and Proline range of BeefEater barbecues.
BBQ's and Outdoor also stock an extensive range of Replacement Parts, to keep your barbecue performing at its best.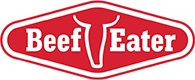 Can't find what you're looking for? If we don't stock what you're after we may be able to get it in as a Special Order item*. We have access to BeefEater's comprehensive back catalogue of spare parts so if you're after something specific don't hesitate to reach out to one of our team members via phone or email (03 9462 1522 / info@bbqsandoutdoor.com.au).
Help us help you! Whilst our team have an intimate knowledge of the BeefEater range of barbecues, having photos and the serial number of your barbecue readily available will help us track down the right part or accessory for you.