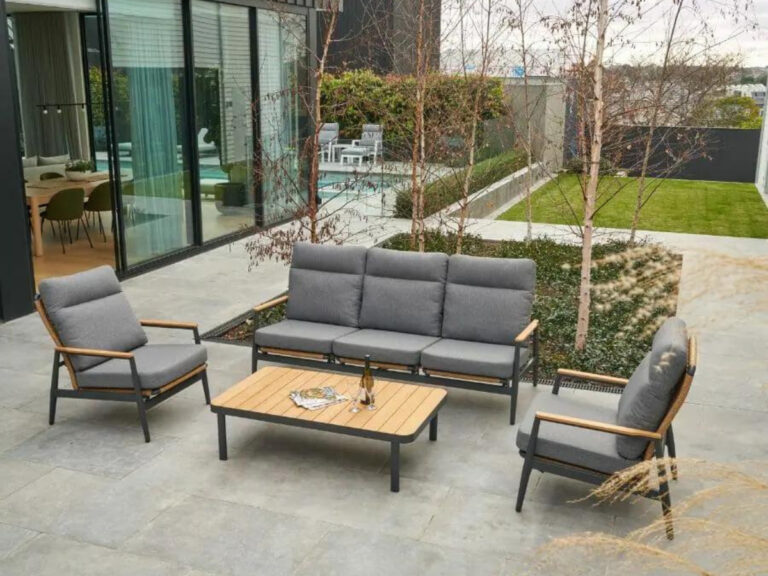 This stunning outdoor setting from Melton Craft features 5 comfortable seats with aluminium frame and wicker features. A comfortable charcoal cushion made with comfort in mind.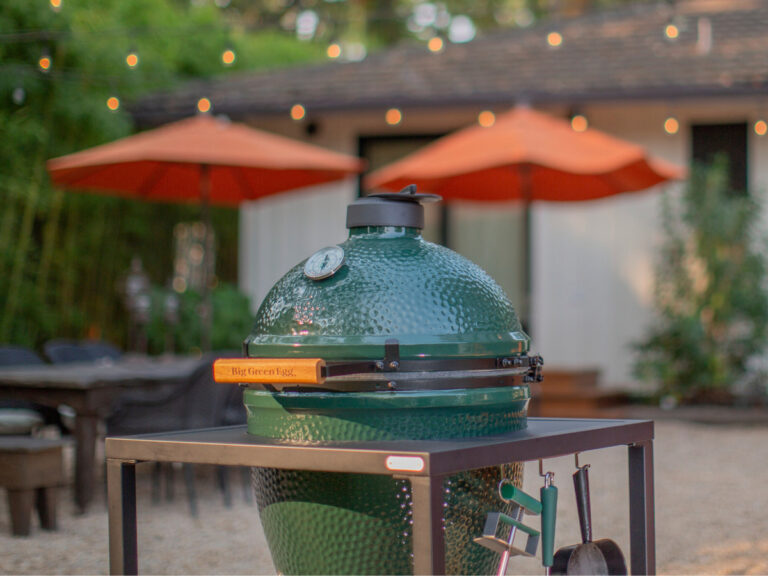 Achieve an unbeatable flavour for roasts of all kinds. Grill. Give a unique and special touch to all of your meat cuts.
CLEARANCE & Ex-Display SALE
Check out our clearance items on quality products from some top brands.
Enhancing outdoor living spaces for over 25 years.
Welcome to the home of exceptional outdoor cooking and entertaining. We're a family-owned and run business, with over 25 years of experience in the barbecue industry. We pride ourselves on being specialists across all things BBQs and outdoor while delivering the best customer service and aftercare that you can rely on.
As Australians, we are known for our love of outdoor entertaining and of course, BBQs. When the sun is shining all day long, the evenings are warm, and your backyard space is calling, indoor entertaining and cooking just doesn't cut it. Whether your house is the ultimate get-together zone on weekends, or you're more interested in low-key family dinners, our vision is to deliver exactly what you need at affordable prices.
At BBQs and Outdoor, our range has been curated with a focus on exceptional quality and service and caters to all needs, styles, lifestyles and budgets:
It's probably not worth mentioning that we love our barbecues at BBQs and Outdoor, because, well – it's in the name! With over 25 years of outdoor merchandising experience, we're in an expert position to curate a selection of the finest and most broad variety of BBQs to suit the needs of all of our customers across Australia. From gas barbeques to electric and wood-fired barbeques, we have you covered!
For rangehoods and BBQ fans, look no further. We stock a wide range of trusted BBQ rangehood products at the right price, to suit any alfresco space and revolutionise your backyard cooking. Looking for a particular brand? There's a high chance we stock it – from Beefeater and Falmec to Gasmate and Schweigen, we've got them all!
Smokers are the answer to all of the versatile and essential cooking needs for the flavour chasers and passionate BBQ chefs. For the purists that want a machine to cook low and slow at precise temperatures, or just the ones seeking that unrivalled smokey taste, you'll find the perfect fit for your budget and needs amongst our range of quality smokers.
The right outdoor furniture can maximise the use and potential of any outdoor space or balcony, transforming it into an oasis your family wants to spend time in. Our range of outdoor furniture caters for all outdoor, lounging, dining and entertaining needs with a variety of contemporary designs and styles to suit different spaces. Functionality and durability are key when it comes to outdoor furniture, both of which are delivered across the range.
Whether you're looking to provide shade for your family during summer BBQs in your backyard or want to spruce up your commercial café with alfresco dining that isn't blasted by the sun, we've got you covered. Our range includes umbrellas of all shapes, sizes, wind ratings and mounting options, with different types of shade fabric and colours available across the collection.
We don't believe in letting the good times come to an end when the cooler months roll in with their evening chill. And neither should you. We've developed our list of products from the best performance and versatility surrounding gas, electric and wood fired outdoor heaters or fire pits.
Having a dedicated bar fridge to store drinks for yourself and your guests is a socialising game-changer. Our range can tie into your aesthetics and make it easy to be that hospitable hero. Keeping your drinks cool has never been simpler. We offer a tailored selection of high-performing, convenient and elegant bar fridges to complete your entertaining space.
BBQ & outdoor accessories
Our love for outdoor cooking has led us to create a list of BBQ accessories packed to the brim of game-changing options to help our customers explore new cooking territories and streamline the way they're currently grilling their food.
To keep you cooking for longer, we stock a wide range of BBQ spare parts for an impressive lineup of brands. These include Beefeater Barbecue spare parts, Weber BBQ spare parts and many more! So, if you're looking for your one-stop bbq shop, we're it!
From a gas bbq to a smoker bbq, to burners to knobs, hoses to injectors, plates to wheels, umbrellas to outdoor dining settings, all the little bits and pieces that make up the ultimate outdoor living area may become a little overwhelming.
Not sure what you need? Don't worry! Our friendly team of experts know a thing or two about BBQs and alfresco living and are here to help you.
Interested in learning how to get the best out of your Weber BBQ? Join us at one of our regular master classes for tips, tricks and delicious food.