Archer Heaters are premium Australian made products which are a fantastic way to heat your home. If you're wondering why it's worth choosing an Archer Heater, here's why!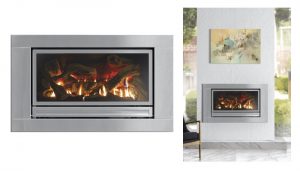 Hassle-free installation
Archer Heaters are some of the easiest to install on the market – they're zero clearance, so they don't need a brick fireplace, and can be built into stud and plaster wall, according to the manufacturers specifications. They also feature PVC flues which mean the flues can go underfloor, through walls, inside wall cavities – the options are endless! The benefits of this are that the heater can be placed in the best position to maximize heat distribution and airflow.
They're super efficient
Every Archer Heater model features an energy star rating of between 5.4 – 5.9, making them the most energy efficient heaters on the market – this is better for the environment, and and your wallet as your heating larger spaces (up to 180 square meters) while expending less energy.
Easy to use
The heaters feature automatic three heat settings, three speed fan control, automatic ignition, automatic humidifiers, optional remote thermostat and no pilot light, making them incredibly easy and safe to use.
Choice of colours and mantels
Archer Heaters come in a range of colours meaning you can choose the colour that will work best with your home decor and style.
If you want to purchase or find out more about our Archer Heaters, see our range in our Niddrie showroom. Our heating experts are always happy to have a chat and answer any questions you have about the product.