Product Description
Product: Weber Smokey Mountain 47cm
Product Description: If you want to get serious about smoking, you'll love the Weber Smokey Mountain  47cm Cooker. Inside, a porcelain enamelled water pan generates steam to keep the cooking temperature low and even. As a result, the foods are tender, succulent and moist. Smouldering smoke combines with the steam and filters up through the double racks, encircling hams, fish, poultry or sausage to produce beautiful flavours. The Smokey Mountain Cooker is perfect for homemade bacon. The smoker is made from heavy gauge steel sealed in porcelain enamel that won't peel, stain or burn. The cookbook includes an easy reference smoker cooking chart and all the information you need to get you started. Also included with the Smokey Mountain Cooker is a premium quality vinyl cover.
• Height: 80 cm
• Width: 37 cm
• Depth: 37 cm
• Cooking area: 1845 cm2
At BBQ's and Outdoor we live and breathe all things barbecue, and as a Weber Specialist dealer, BBQ's and Outdoor stock the full range of the Weber Q, Premium Gas Ranges as well as the entire Weber Charcoal and Smokey Mountain Series. Whether it's Weber's Charcoal or Gas Barbecues, we have the expertise to guide you through how to use it for best results!
BBQ's and Outdoor also stock an extensive range of Replacement Parts, to keep your barbecue performing at its best.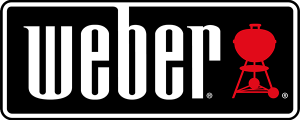 Can't find what you're looking for? If we don't stock what you're after we may be able to get it in as a Special Order item*. We have access to Weber's comprehensive back catalogue of spare parts so if you're after something specific don't hesitate to reach out to one of our team members via phone or email (03 9462 1522 / info@bbqsandoutdoor.com.au).