Product Description
Product: Weber iGrill 2 Thermometer
Barbecue Model: All Weber Barbecues and Smokers
*Can be used on different barbecue brands*
Product Description: Take the guesswork out of barbecuing with the Weber iGrill 2 Thermometer. The iGrill is the world's leading Bluetooth barbecue thermometer, and is a new addition to Weber's range of innovative barbecue accessories. Featuring a digital LCD display, two included meat probes, and four probe points, total control of your barbecue meals has never been easier.
Whether you're a self-proclaimed barbecue master or just starting out, the Weber iGrill Thermometers make barbecuing easier, more convenient, and a whole lot smarter. Download the iGrill App, connect on your smart phone, tablet or watch, and open up a new world of endless barbecue opportunities. From preset temperature guides, meal notifications to state-of-the-art smart features, the iGrill is sure to impress every time.
As a Weber Specialist dealer, BBQ's and Outdoor stock the full range of genuine Weber Accessories for the Q, Premium Gas and Charcoal range of Weber barbecues and smokers.
Whether it's Weber's Charcoal or Gas Barbecues, the legendary flavour achieved by cooking on a Weber Barbecue is at the heart of their extensive Accessory List.
BBQ's and Outdoor also stock an extensive range of Replacement Parts, to keep your barbecue performing at its best.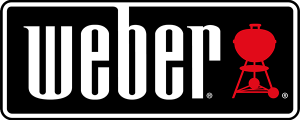 Can't find what you're looking for? If we don't stock what you're after we may be able to get it in as a Special Order item*. We have access to Weber's comprehensive back catalogue of spare parts so if you're after something specific don't hesitate to reach out to one of our team members via phone or email (03 9462 1522 / info@bbqsandoutdoor.com.au).