Product Description
Product: Weber Q Replacement Lid – Q1200 Titanium
Barbecue Model: Weber Q 100/1000 Series
Product Description: The Weber Q 1200 high lid gives you a replacement lid for cooking larger roasts in your Weber Q.
***Please note, to order this part we will require the serial number from your barbecue***
If you would like to include a thermometer and/or handle with your purchase, please select from the three options from the drop down menu – lid only, lid with thermometer, and lid with thermometer and handle.
As a Weber Specialist dealer, BBQ's and Outdoor stock the full range of genuine Weber Accessories for the Q, Premium Gas and Charcoal range of Weber barbecues and smokers.
Whether it's Weber's Charcoal or Gas Barbecues, the legendary flavour achieved by cooking on a Weber Barbecue is at the heart of their extensive Accessory List.
BBQ's and Outdoor also stock an extensive range of Replacement Parts, to keep your barbecue performing at its best.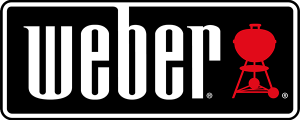 Can't find what you're looking for? If we don't stock what you're after we may be able to get it in as a Special Order item*. We have access to Weber's comprehensive back catalogue of spare parts so if you're after something specific don't hesitate to reach out to one of our team members via phone or email (03 9462 1522 / info@bbqsandoutdoor.com.au).