Product Description
Melton Craft – Lorne 5pce Modular Setting
This stylish Melton Craft Setting – Lorne is perfect for any outdoor alfresco and entertaining area. The Lorne Setting is a cast aluminium setting featuring teak inlay arms and ceramic coffee table. This setting is made with comfort and suitability in mind.
The Lorne Setting Includes:
1 x Left & Right hand sofa pieces, L 800mm x W 950mm x H 750mm
1 x Armless sofa piece, L 900mm x W 950mm x H 810mm
1 x Corner sofa piece, L 950mm x W 950mm x H 810mm
1 x Coffee table,L 120cm x W 700mm x H 420mm
Melton Craft was established in 1986 as a family run company selling a range of giftware and fireside accessories. In 1988, Melton Craft first started importing a range of cast aluminum furniture. The outdoor range has continued to expand and become much sort after with innovative designs and quality workmanship.
To this point Melton Craft has forged a reputation as being a market leader in its niche range of outdoor lifestyle furniture and one of the leading suppliers of fireside accessories.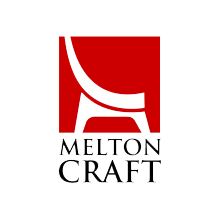 At BBQ's and Outdoor we live and breathe all things outdoor entertaining. Not only do we stock the full range of Melton Craft Furniture and Umbrellas, but we also have the expertise to take your Outdoor Entertaining Area from good to great! 
BBQ's and Outdoor also stock an extensive range of Replacement Parts, to keep your barbecue performing at its best.
Can't find what you're looking for? If we don't stock what you're after we may be able to get it in as a Special Order item*. We have access to a comprehensive back catalogue of spare parts so if you're after something specific don't hesitate to reach out to one of our team members via phone or email (03 9462 1522 / thomastown@bbqsandoutdoor.com.au).