Product Description
Instant Shade Paraflex – Wall Mount 3m Hexagonal – Acrylic
Shade is always close at hand with a Instant Shade Paraflex Hexagonal Wall Mount Umbrella.
Nothing beats the versatility of the human body. As a result, for the Paraflex, we let ourselves be inspired by the maneuverability and strength of the human arm.
A space-saving solution, without a base and without a pole, which offers you the possibility to create shadow wherever you want it, by means of one, two or more umbrellas, according to your needs. Light and compact Paraflex offers maximum shade and is highly wind-resistant.
Mechanics
Easy to open

UV resistant resin components

Highest grade stainless steel components

Removable in seconds with easy "lift-lock" bracket
Canopy
98.75% UV resistant (UPF80)

Premium 100% Polyolefin fabric

Water repellent

Can be washed at 40°
This Unique Paraflex wall mounted umbrella system removes the need for a heavy base and central pole, and is perfect for those 'tight' areas like balconies and small courtyards. The flexible arms and tilting canopy allow you to create the shade where you want, independent of the sun's position. Paraflex has a modern design, is robust and still very easy to handle.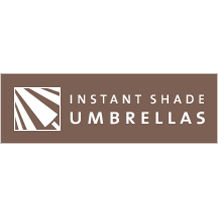 Instant Shade Outdoor Umbrellas are a family owned and run business with over 15 years experience in providing shade solutions. Priding themselves on providing great customer service, building relationships with clients and having a unique and innovative product range.
Instant Shade source only the best quality shade products from all over the world. We have long established relationships with key suppliers that enable us to control quality and ensure manufacturing to the highest standards.