Product Description
Big Green Egg MiniMax with Portable Stand Package
*Genuine Big Green Egg*
Package Includes:
MiniMax Big Green Egg
Portable Nest for Mini Max
Hardware Pack for Portable Nest
convEGGtor for Mini Max
9kg Hickory and Oak Blend Charcoal
SpeediLight Charcoal Starters
Ash Tool
The MiniMax Big Green Egg is proof that great things come in small packages – and this EGG is the first to arrive with its own transportation in the form of a sturdy, easy to grip Carrier!
While MiniMax is perfect for camping, poolside and tailgating at the Saturday Sport, it is just at home and at award-winning restaurants around the world where top chefs love exploring the EGG's versatility and discovering the amazing flavors produced in such a compact and high-performance package. MiniMax is built to perform and is ready to travel to wherever your culinary interests take you!
Specifications
Grid Diameter: 13 in / 33 cm
Cooking Area: 133 sq in / 856 sq cm
Height: 19.5 in / 50 cm
Weight: 76 lbs / 35 kgs
The MiniMax EGG can cook: 12-pound Turkeys, 4 Burgers, 1 Chickens (vertically), 2 Steaks, 1 Racks of Ribs (vertically)
At BBQ's and Outdoor we live and breathe all things barbecue. Not only do we stock the full range of Genuine Big Green Egg Smokers and EGGcessories but we also have the expertise to take your next cook from good to great!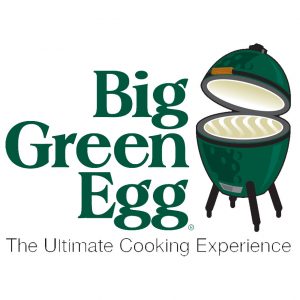 BBQ's and Outdoor also stock an extensive range of Replacement Parts, to keep your barbecue performing at its best.
Can't find what you're looking for? If we don't stock what you're after we may be able to get it in as a Special Order item*. We have access to a comprehensive back catalogue of spare parts so if you're after something specific don't hesitate to reach out to one of our team members via phone or email (03 9462 1522 / thomastown@bbqsandoutdoor.com.au).