Product Description
Beefeater Plates – 400mm Enamel Advanced
*Genuine BeefEater Spare Part*
Barbecue Model: BeefEater Signature 3000s, Signature 3000e 4 Burner models
BeefEater Advanced BBQ Plates 400mm x 480mm are made from cast iron with an enamel coating on them making them virtually rust free.
As a BeefEater Specialist dealer, BBQ's and Outdoor stock an extensive range of genuine BeefEater spare parts to keep your barbecue performing at its best.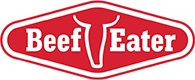 We keep a range of replacement plates, grills, burners, injectors, control knobs and more on hand.  Best of all we ship nationally, direct to your door! Stocked items are dispatched as soon as possible otherwise collection is available from our Thomastown showroom.
Can't find what you're looking for? If we don't stock what you're after we may be able to get it in as a Special Order item*. We have access to BeefEater's comprehensive back catalogue of spare parts so if you're after something specific don't hesitate to reach out to one of our team members via phone or email (03 9462 1522 / info@bbqsandoutdoor.com.au).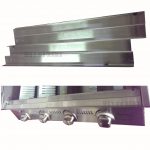 BeefEater Channel Pack (Optional Purchase)
The BeefEater Advanced Series of Grills requires a BeefEater Channel Pack that is available as a separate purchase.
*Special Order items are just that, something we don't typically stock but can order in on your behalf direct from the supplier. Due to this, Special Order items require full payment up front and cannot be returned (unless faulty).  Lead times on Special Order items can vary, but our team will keep you updated throughout the order process.
Help us help you! Whilst our team have an intimate knowledge of the BeefEater range of barbecues, having photos and the serial number of your barbecue readily available will help us track down the right part for you.