Product Description
BeefEater Clubman 4 Burner Mild Steel
Whether you're hosting a big family event or entertaining friends at the local park, enjoy the freedom of cooking anywhere outdoors with the BeefEater Clubman. Designed for mobility and durability, its convenient folding legs and huge cooking area make it ideal for any occasion. Perfect for families, schools and sporting clubs, the BeefEater Clubman can handle anything you can throw at it, or on it.
Featuring a 5mm thick steel plate, an electronic ignition for easy lighting and heavy duty castor wheels which promotes high mobility and comes with locking brakes for easy positioning and securing into place.
At BBQ's and Outdoor we live and breathe all things barbecue! We not only stock the full range of genuine BeefEater barbecues but also have the expertise to guide you through how to use it for best results!
Additionally BBQ's and Outdoor also stock an extensive range of BeefEater Accessories and Replacement Parts, to keep your barbecue performing at its best.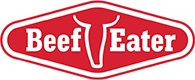 Can't find what you're looking for? If we don't stock what you're after we may be able to get it in as a Special Order item*. We have access to BeefEater's comprehensive back catalogue of spare parts so if you're after something specific don't hesitate to reach out to one of our team members via phone or email (03 9462 1522 / info@bbqsandoutdoor.com.au).