Product Description
BeefEater Artisan Outdoor Kitchen Module – Fridge and Sink
The BeefEater Artisan range comes with black granite bench tops, includes cabinetry, double door BeefEater Fridge, Stainless Steel Single Door. Stainless Steel Sink and Tap: WELS Rated with Hot and Cold Plumbing Capabilities.
At BBQ's and Outdoor we live and breathe all things barbecue! We not only stock the full range of genuine BeefEater barbecues but also have the expertise to guide you through how to use it for best results!
Additionally BBQ's and Outdoor also stock an extensive range of BeefEater Accessories and Replacement Parts, to keep your barbecue performing at its best.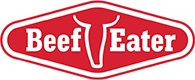 Can't find what you're looking for? If we don't stock what you're after we may be able to get it in as a Special Order item*. We have access to BeefEater's comprehensive back catalogue of spare parts so if you're after something specific don't hesitate to reach out to one of our team members via phone or email (03 9462 1522 / info@bbqsandoutdoor.com.au).
Help us help you! Whilst our team have an intimate knowledge of the BeefEater range of barbecues, having photos and the serial number of your barbecue readily available will help us track down the right part or accessory for you.