Product Description
BeefEater 3 Piece Tool Set
The BeefEater 3 Piece Tool Set is the perfect Tool Set to get you up and running with any BBQ.
This compact set is costructed with stainless steel and features comfort grips setting the Tool Set apart from others. Including, BeefEater Tongs, BeefEater Spatula and BeefEater Fork
Barbecue Model: Suited for all BeefEater Barbecues
As a BeefEater Specialist dealer, BBQ's and Outdoor stock the full range of genuine BeefEater Accessories for the Bugg, Discovery, Signature and Proline range of BeefEater barbecues.
BBQ's and Outdoor also stock an extensive range of Replacement Parts, to keep your barbecue performing at its best.
BeefEater Spare Parts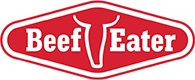 Can't find what you're looking for? If we don't stock what you're after we may be able to get it in as a Special Order item*. We have access to BeefEater's comprehensive back catalogue of spare parts so if you're after something specific don't hesitate to reach out to one of our team members via phone or email (03 9462 1522 / info@bbqsandoutdoor.com.au).