Product Description
3/8″ SAE Cap
This SAE Cap Fits a Beefeater or Weber BBQ.
Ideal for capping a Beefeater side burner.
At BBQ's and Outdoor as a Beefeater Specialist we stock a huge range of BeefEater spare parts. BeefEater maintain a full range of spare parts long after you have purchased your appliance. This will ensure that you get years of performance and enjoyment from your BBQ investment.
As a Beefeater Specialist Dealer we can supply Beefeater spare parts delivered across Australia. We have a huge range of spare parts available for all models (Discovery, Signature, Clubman) of Beefeater BBQ's including injectors, natural gas kits, knobs, wheels, thermometers, rotisseries, vaporisers, cast iron burners, cast stainless burners, replacement grills, plates and so much more.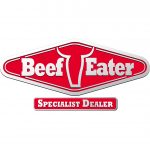 Take a look at our huge range of over 40 Beefeater Spare Parts and if the spare part product is not listed, please call us (03) 9462 1522 or send us an email at custservice@bbqsandoutdoor.com.au
Once you have experienced a Beefeater BBQ you will know that there is nothing better than owning a Beefeater BBQ and being able to buy parts for it even when it's 15 years down the road. Beefeater knows how to build a quality barbecue, but also keeps the customer in mind even in the future. We at BBQ's and Outdoor – Beefeater Specialist Spare Parts Dealer have access to every part of a Beefeater BBQ even for models that are 15 + years old. All our parts are Genuine Beefeater and we get them directly from them. When it comes to BBQ Spare Parts "We are the Beefeater Specialists". If you don't know exactly which model you have or not sure of what part you need please call us on (03) 9462 1522